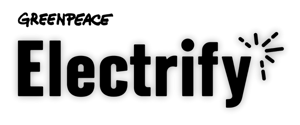 The Federal Government has just released a new Electric Vehicle Strategy consultation paper. The government is seeking public feedback on how Australia can rapidly cut emissions from transport by switching to electric vehicles (EVs).
Crucially, a fuel efficiency standard - the key policy measure to drive EV supply in Australia - is finally on the table. Fuel efficiency standards are a proven measure, right around the globe, to drive the shift to electric transport.
But the government has not yet decided to proceed with implementing this critical measure. That's why it's so important they hear from ordinary Australians.
If enough people write a personal submission now, we can send a clear message that it's time to get moving with cleaning up the cars on our roads.
Will you make a submission and help deliver affordable electric vehicles for all?

See below for tips and advice to help you make your submission.
Submissions for the government's National Electric Vehicle Strategy have now closed.
Thank you to the over 1000 incredible Greenpeace supporters who sent a message about the need for a fast and equitable transition to electric transport. Together our voices are loud and each of your contributions has made an immeasurable impact!
Submission FAQs
Everything you need to know before making your submission
What should I say in my submission?
The key thing to make your submission powerful is to make it personal and in your own words. Your story, why you think Australia needs a fast shift to electric vehicles, and what it means for you personally, are some of the most important things to talk about.
Some tips:
Share your name, where you are from, whether you have or want an electric vehicle, and why you want to see Australia switch to electric vehicles

Mention the importance of a fuel efficiency standard for unlocking the supply of electric vehicles in Australia

Feel free to use the further information below to add more details and information if you wish

Keep your tone polite and respectful

Your submission can be as long or as short as you like
Best of luck in writing your submission!
What are the most important points to mention?
Australia needs to introduce strong fuel efficiency standards as a matter of urgency.
Fuel efficiency standards are a proven measure globally to increase electric vehicle supply, and drive down vehicle emissions.
Because of our lack of these standards, Australia is missing out on electric vehicles, and supply is not keeping up with demand.

The Federal Government should move to legislate a fuel efficiency standard as soon as possible to increase the supply of affordable EVs into the Australia market.

It's crucial the government ensures any new standards:
Are in line with other major global markets to ensure we are no longer at the back of the queue for vehicle supply

Reject special credits or loopholes for petrol or hybrid vehicles, which extend the life of fossil fuel technology

Put Australia on a trajectory to keep global warming to less than 1.5 degrees, with all new vehicle sales to be electric by 2030 or as soon as possible thereafter
What else could I include in my submission?
You might want to mention some of the following:
Power EVs with renewable energy: While already cleaner than a petrol vehicle, the emission reduction potential of electric vehicles is maximised when charged with renewable energy. The government should accelerate the shift to a renewable powered electricity grid, reaching 100% renewable supply by 2030.


Realise our manufacturing potential: Australia has a massive opportunity to create a major new industry in minerals processing & manufacturing of EV batteries, components and even vehicle themselves. The government should develop a comprehensive industry plan to ensure this opportunity is realised.


Invest in the infrastructure: To support a large-scale transition to the use of electric vehicles, the government must plan and deliver a coordinated roll out of the charging network to ensure equitable access to people in regions, outer suburbs, as well as those in high density areas.


Electrify all vehicles: We need to accelerate the electrification of all vehicle types including trucks, buses and scooters, and this strategy should ensure it increases the affordability and uptake of electric bikes.


Ensure access for all Australians: No person, household or geographical area should be left behind in the shift to electric vehicles. The government needs to undertake an explicit process as part of the National Electric Vehicle Strategy to identify risks, opportunities and interventions to ensure equity and justice in the transition.


Move beyond electrification: Electric vehicles alone will not be adequate to reduce emissions from the transport sector. Major investments in public and active transport are also essential. The government needs to develop and implement a national Clean Transport Plan in parallel to its EV strategy to lay out a plan to achieve zero emissions in the transport sector, reducing costs and increasing choice for commuters.
Tell me more about the consultation process?
The government released the National Electric Vehicle Strategy Consultation Paper on Thursday 28 September 2022 and is seeking submissions until Monday 31 October 2022.
The new consultation paper covers a wide range of issues relating to electric vehicles ranging from charging, to manufacturing, to . Importantly canvases views on whether a fuel efficiency standards is required.
Greenpeace will be making a detailed submission that addresses all of the questions in the broader discussion paper and we will include your submissions made via this page.
However we know it's so important that the government also hears from lots of ordinary Australians - especially on your personal views and experiences.
That's why we've made it easy for you to write a simple submission, saying why you support a rapid uptake of electric vehicles, and why a fuel efficiency standard is so important in supporting that.
We will collate all your responses, and submit them through the online form, ahead of the closing date.
Of course if you would like to read the discussion paper or submit a detailed response, feel free to respond via the government's online form here: https://consult.industry.gov.au/national-electric-vehicle-strategy