vote for
climate justice

#ENDORSETHEAO
vote for
climate justice
#ENDORSETHEAO
VOTE FOR CLIMATE JUSTICE

#eNDORSETHEAO
Will you take action to help make it happen?
The impact of climate change on human rights could go to the International Court of Justice for the first time ever!

An International Court of Justice Advisory Opinion would bring people from the Pacific Islands, and other people dealing with the adverse impacts of climate inaction, a step closer towards climate justice.
What is an ICJAO and what will it achieve?
The International Court of Justice (ICJ) is the highest court in the international legal system and has two kinds of jurisdiction: contentious and advisory.
Advisory Opinion's are legal advice provided to the United Nations or a specialised agency by the International Court of Justice.
On May 5th, 2022, we joined a powerful coalition of Pacific and global civil society groups (Alliance for a Climate Justice Advisory Opinion [ACJAO]) to support an initiative of the most climate vulnerable nations, to have the human rights impacts of climate change and youth voices considered by the International Court of Justice. We anticipate a vote on the resolution at the end of this year.
The 2018 IPCC report on 1.5 degree warming confirms that unless drastic action is taken globally to reduce greenhouse gas emissions, Pacific Islands Countries will cease to exist.
This is our chance to protect our basic human right to life, water and sanitation, food, health, housing, self-determination, cultures and development.
This is our chance to protect the legacy of our ancestors and the survival of our descendants.

An ICJ Advisory Opinion - although non-binding - would carry legal weight and moral authority that could help shape international law, and also influence domestic and regional courts and tribunals when addressing issues relating to climate change.
Together we are calling for world leaders to support a world first legal opinion on the impacts of climate change on human rights and we appeal to people everywhere, especially those whose human rights are already being affected by climate change, to add your voice to this call.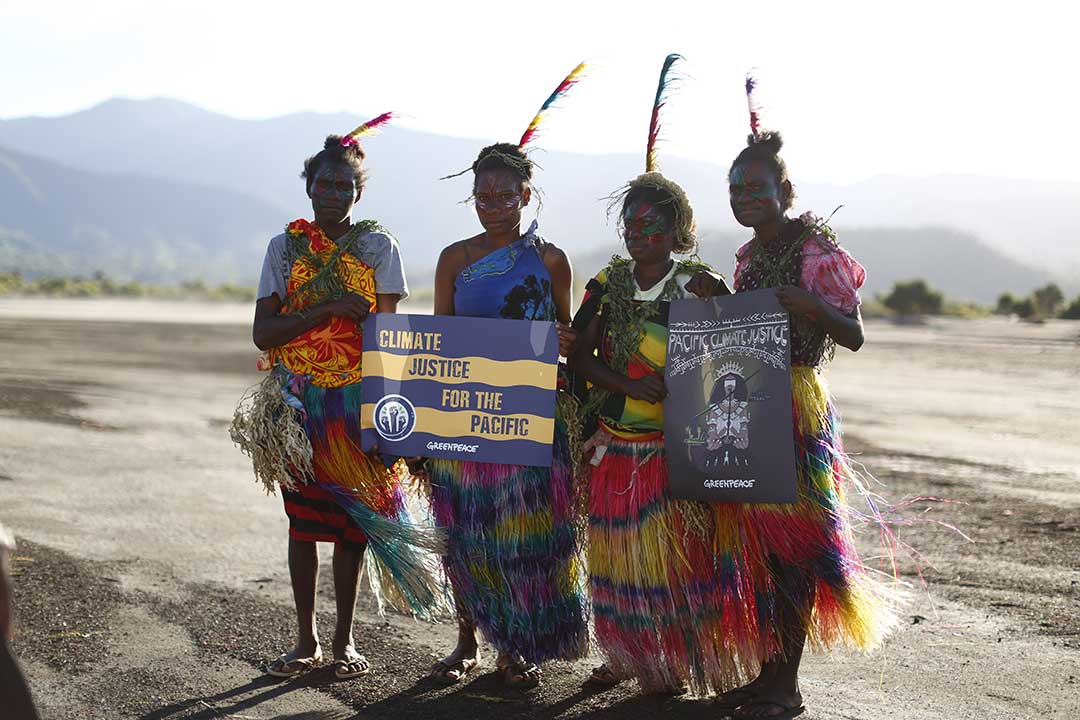 Climate justice advocates at Mount Tanna, Vanuatu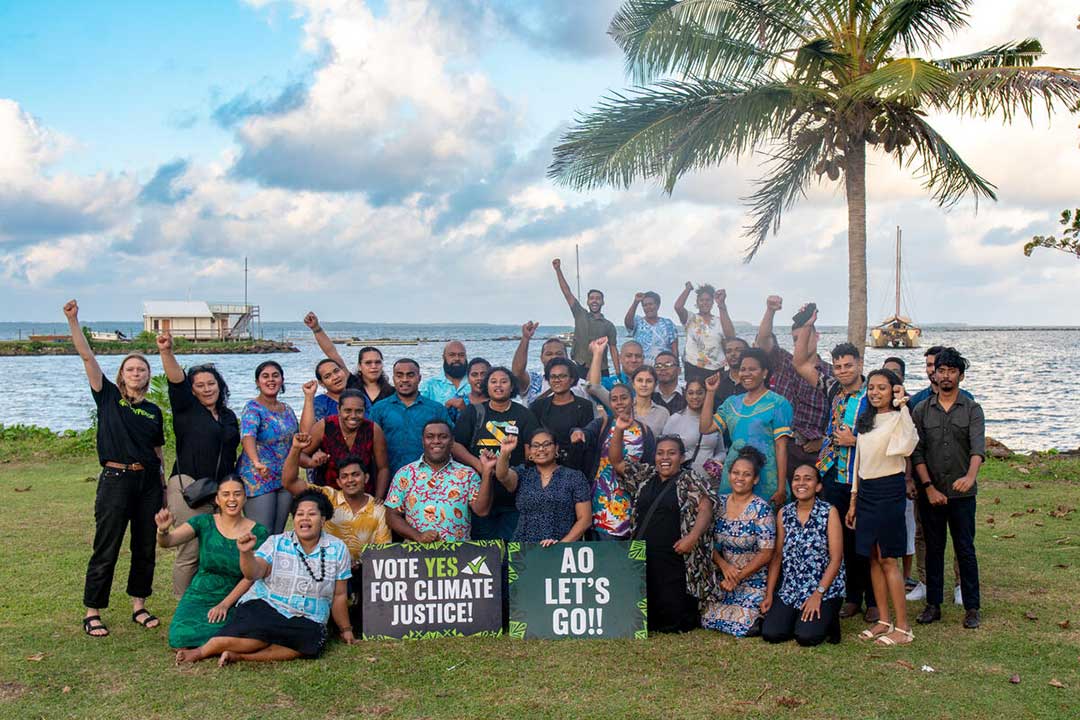 ICJAO Alliance Members at mobilisation training in Suva, Fiji. The training was held in the lead up to the Pacific Islands Forum (PIF) in Fiji, where activists will call on PIF leaders to endorse an advisory opinion on climate change from the International Court of Justice.
Benefits of an Advisory Opinion
Cement consensus on the science behind climate change
Lead to more ambitious action under the Paris agreement
Integrate climate law and human rights law
Provide baselines for state action
Guide local, regional, international adjudications.
We need people around the world to stand with us, to give us the best chance at winning a legal opinion on human rights and climate change, and to help keep our homes and lives safe. Will you

sign our open letter to world leaders

, demanding that they support this landmark case?