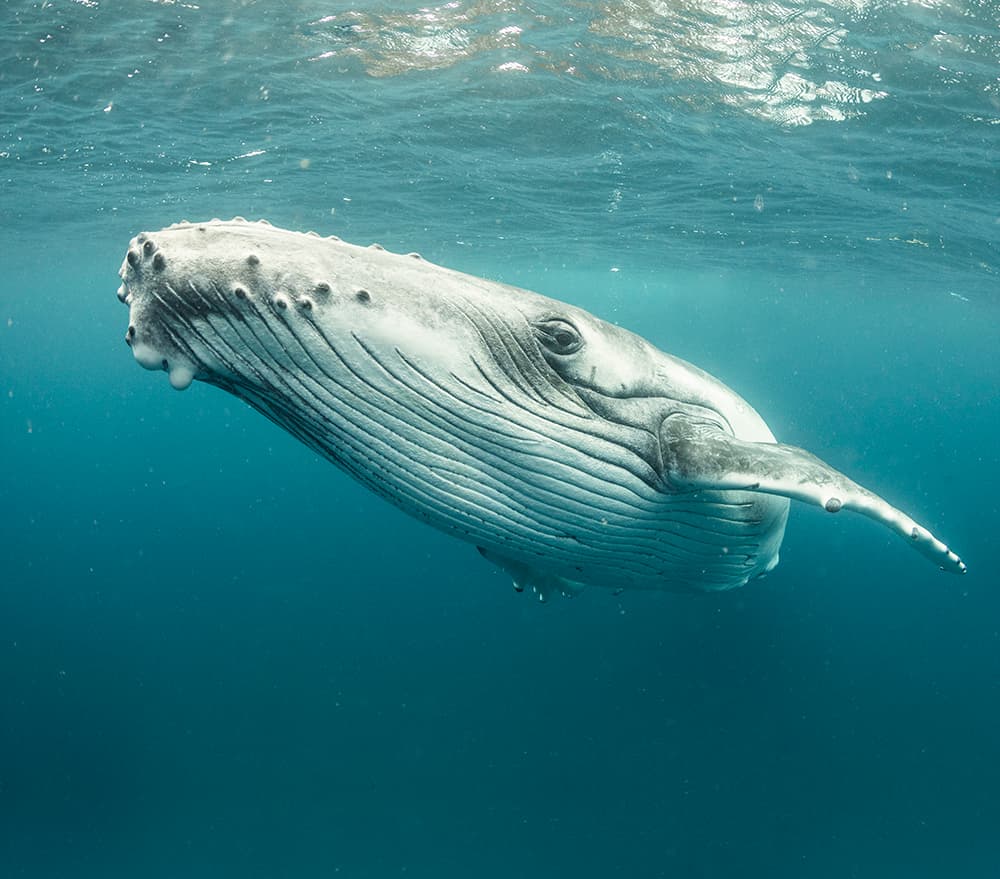 Help stop Woodside's polluting deep-sea gas project
Help stop Woodside's polluting deep-sea gas project
Fossil fuel giant Woodside wants to drill for climate-wrecking gas in Western Australia's pristine oceans - directly endangering the lives and habitats of vulnerable whales, precious turtles, and world-famous coral reefs.
YOU can help stop the destruction. Our campaigns are 100% independently funded by supporters just like you. By donating regularly you can help power our campaigns to stop polluters like Woodside.
Please make a tax-deductible donation to help save marine life today.
Your tax deductible donation every four weeks will help fund our urgent campaigns.
Your tax deductible donation will help fund our urgent campaigns.
Australia is readying itself for a clean energy future. But as the rest of the world charges ahead, fossil fuel company Woodside wants to drill for climate-wrecking gas in Western Australia's pristine oceans - directly endangering the lives and habitats of vulnerable whales, precious turtles, and world-famous coral reefs.
With your help we can protect marine life in Western Australia.
Greenpeace is fiercely independent, we don't take donations from corporations or governments. Together we can safeguard a healthy future for our planet.
Donate today to help end Woodside's exploitation.

$30
Could help to fund groundbreaking research to expose Woodside's dodgy track record.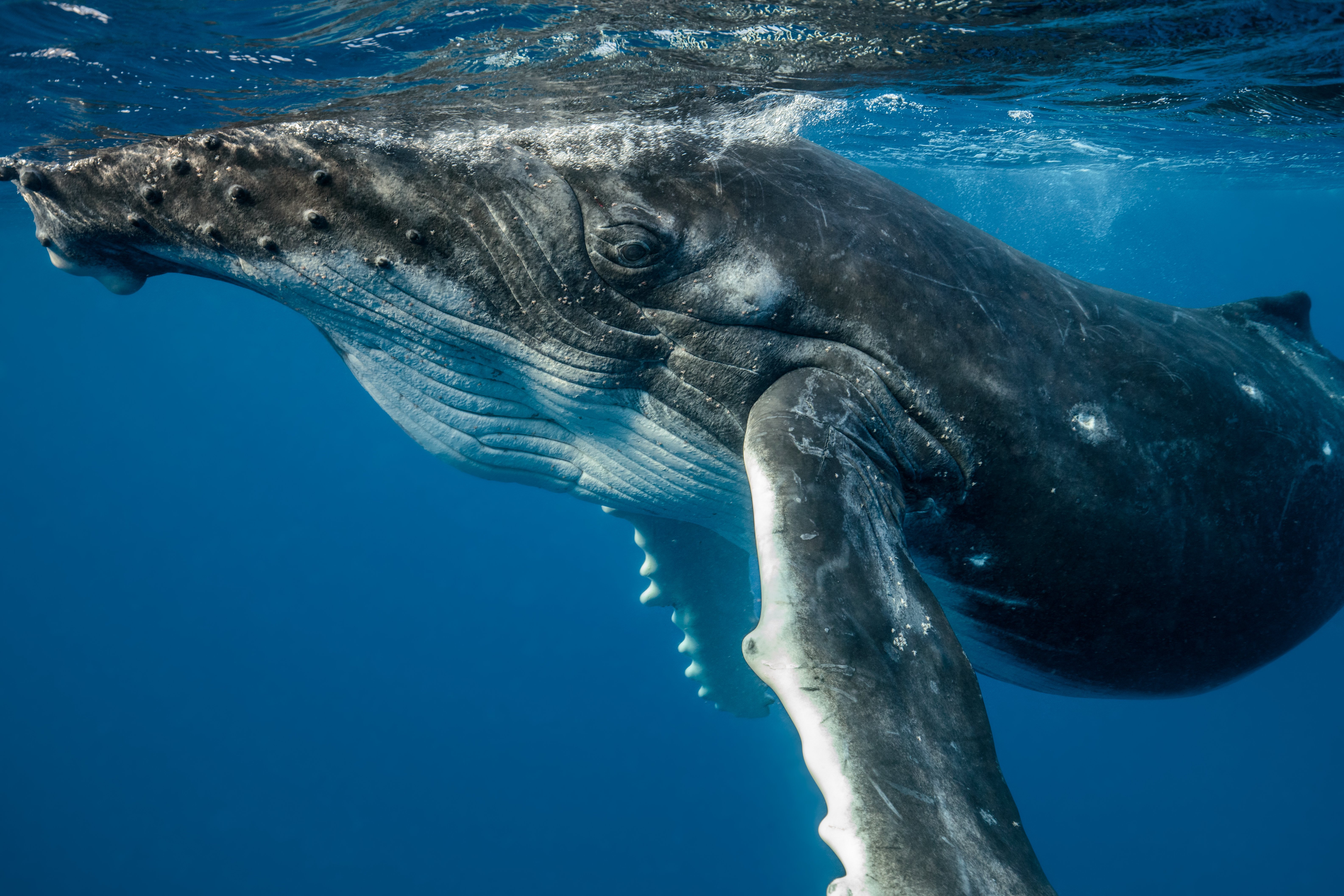 $60
Could help capture drone footage and images of whales and ocean wildlife to show what's at risk.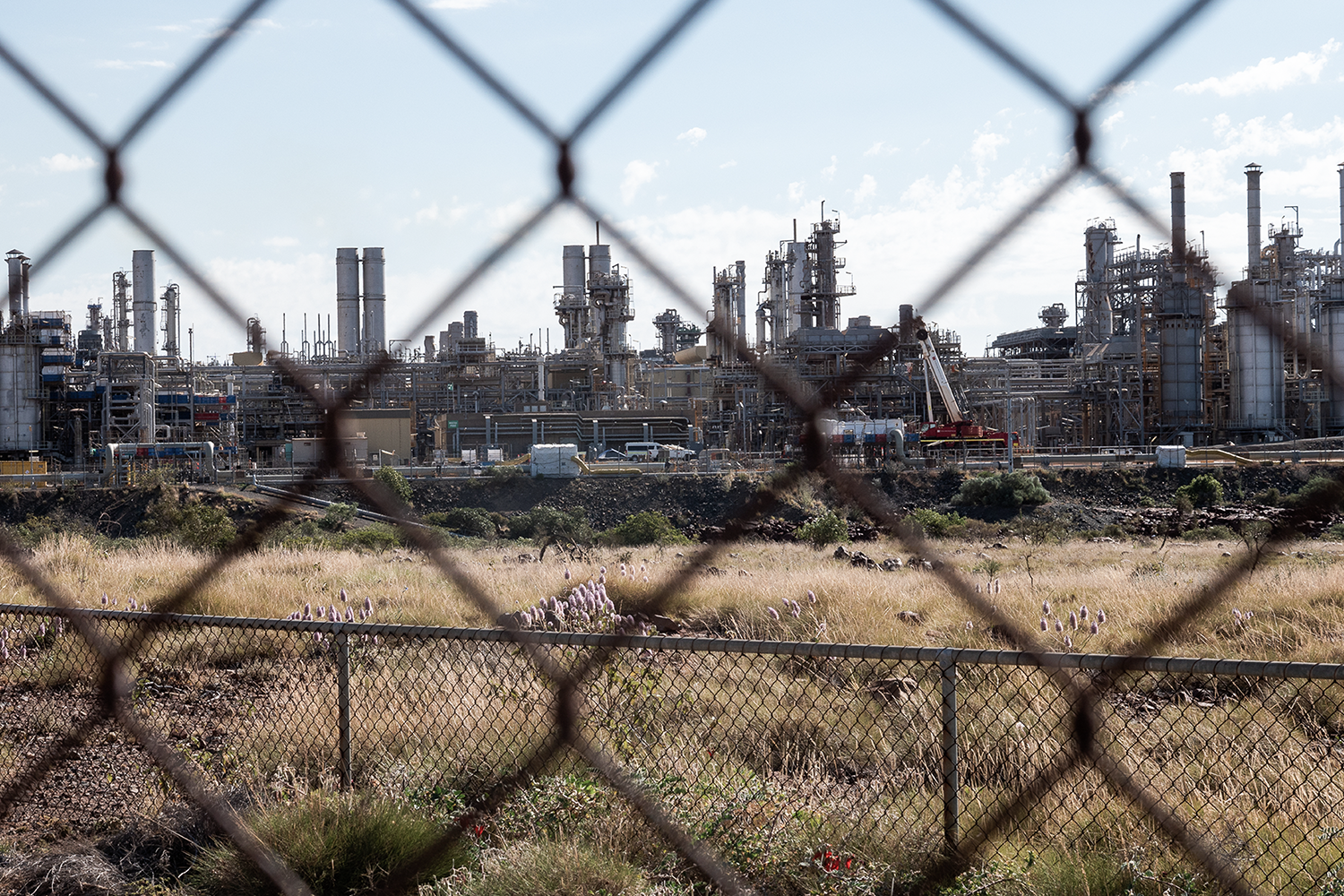 $150
Could help to run independent investigations that expose the dangerous risks of Woodside's toxic gas project.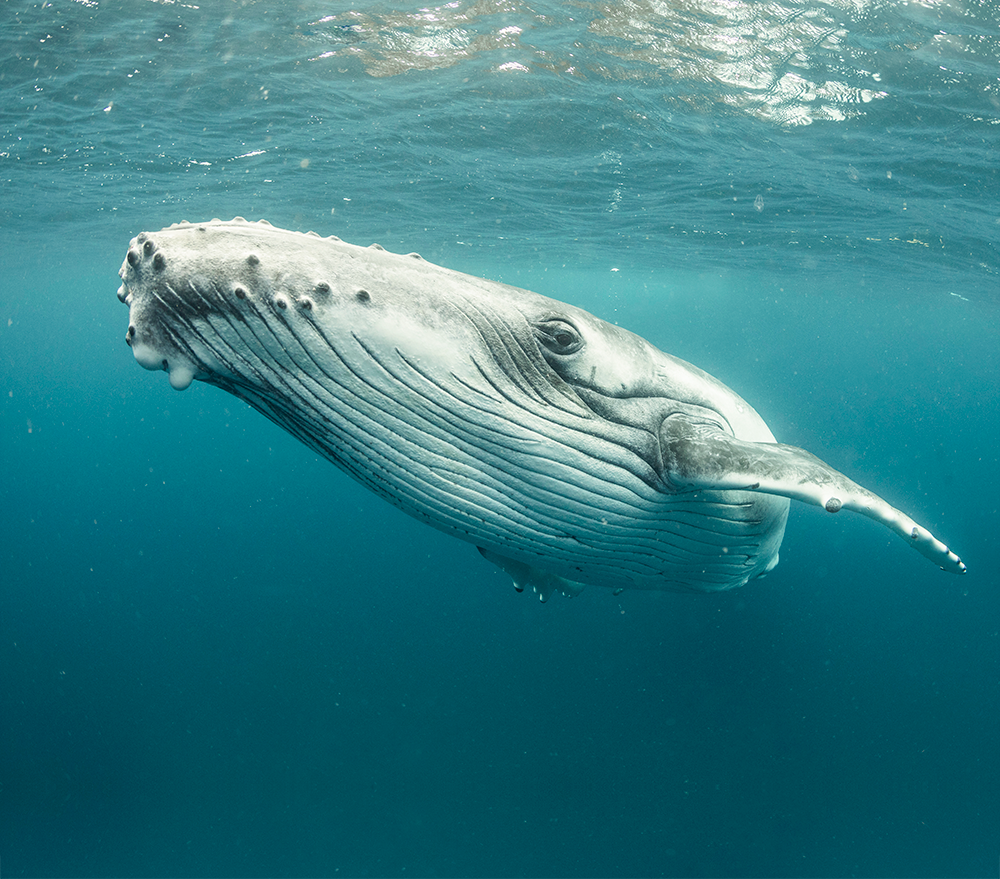 What will our grandchildren think?
Energy giant Woodside is establishing a new mega-hub for deep-sea gas mining off the coast of Western Australia as we speak. They want to extract vast amounts of dirty, toxic gas from our beautiful WA oceans and threaten the ecosystems.
This Burrup Hub project would be the most fossil-fuel polluting project ever seen in Australia, and would accelerate climate change. With increasing climate instability causing more frequent floods and fires, now is not the time for a government backed mining company to be exploiting our ocean, just to profit off exporting harmful gas overseas.
Your donation today can help build a strong case to stop Woodside's dangerous and unnecessary fossil fuel expansion and help protect some of Western Australia's best marine parks and important whale migration routes.
Fossil fuel giant Woodside wants to drill for climate-wrecking gas in Western Australia's pristine oceans -home to already vulnerable whales, turtles, sharks and corals

Together, we can stop Scarborough Gas.
Please donate now.
The risks of deep-sea gas drilling are too great
Woodside's Burrup Hub gas project is the most climate-polluting project currently proposed in Australia. If there's an accident, it could impact seven different marine parks and protected areas, each home to thousands of whales, sharks, turtles, fish and corals.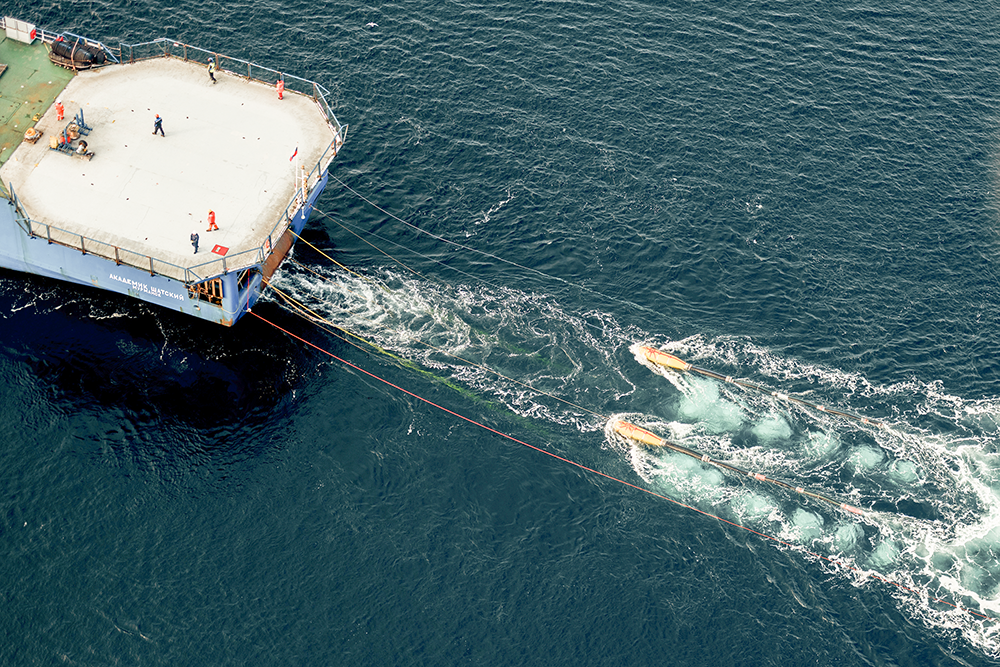 Seismic blasting deafens whales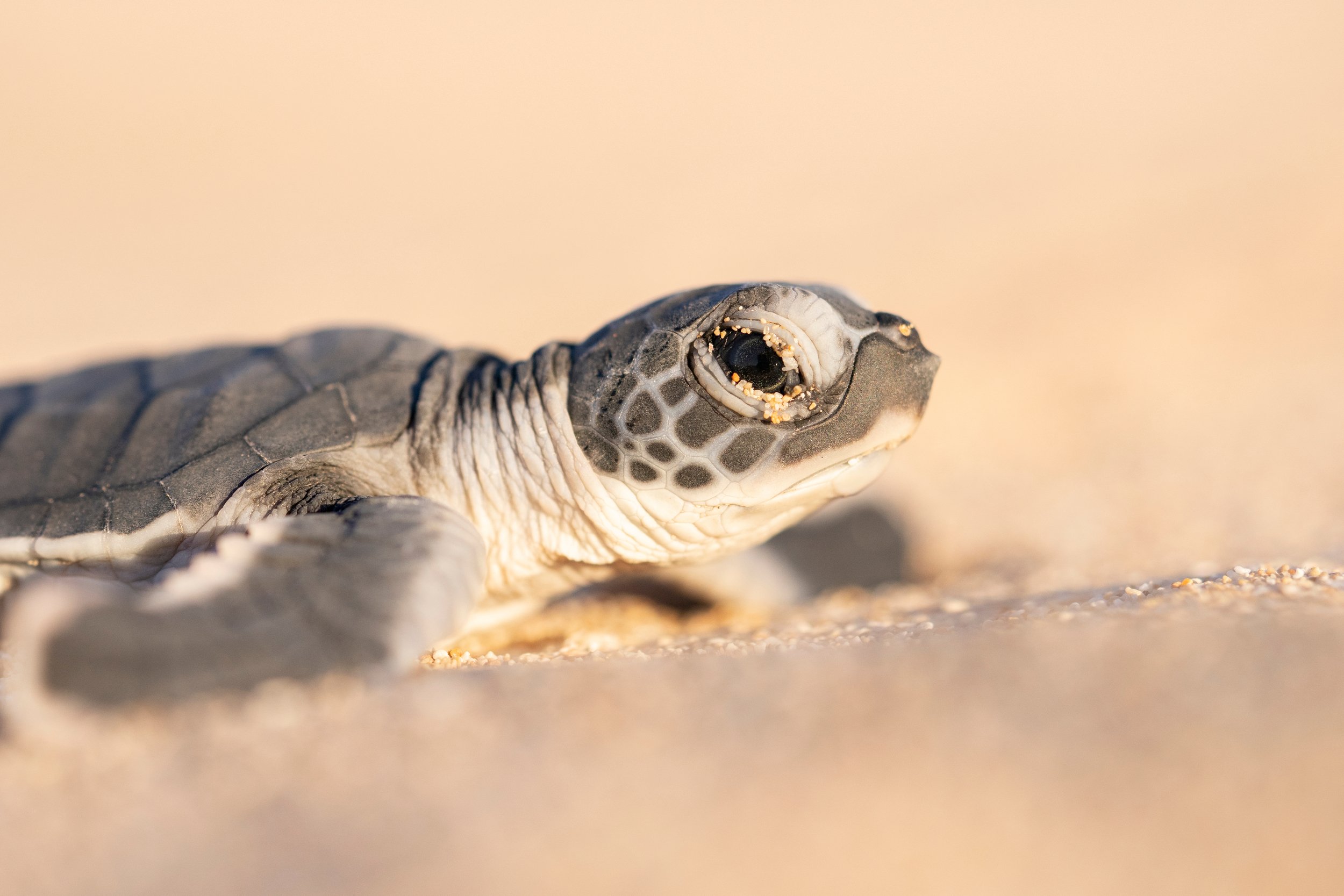 Gas leaks and spills poison marine life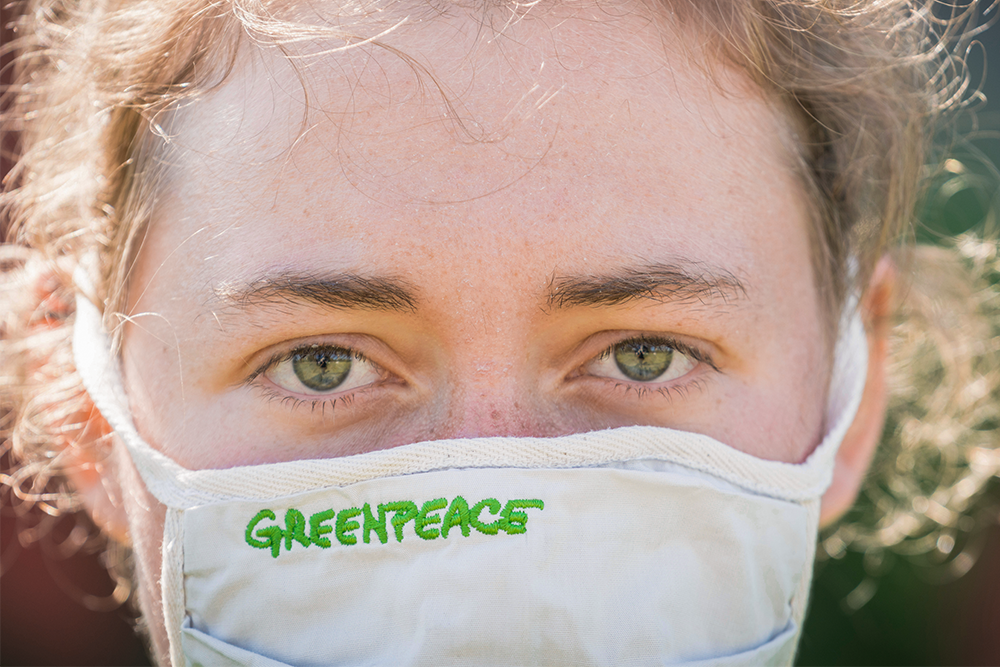 Toxic gas fuels climate change
Woodside can't be trusted
Woodside are hurtling towards an environmental disaster, and we have to act now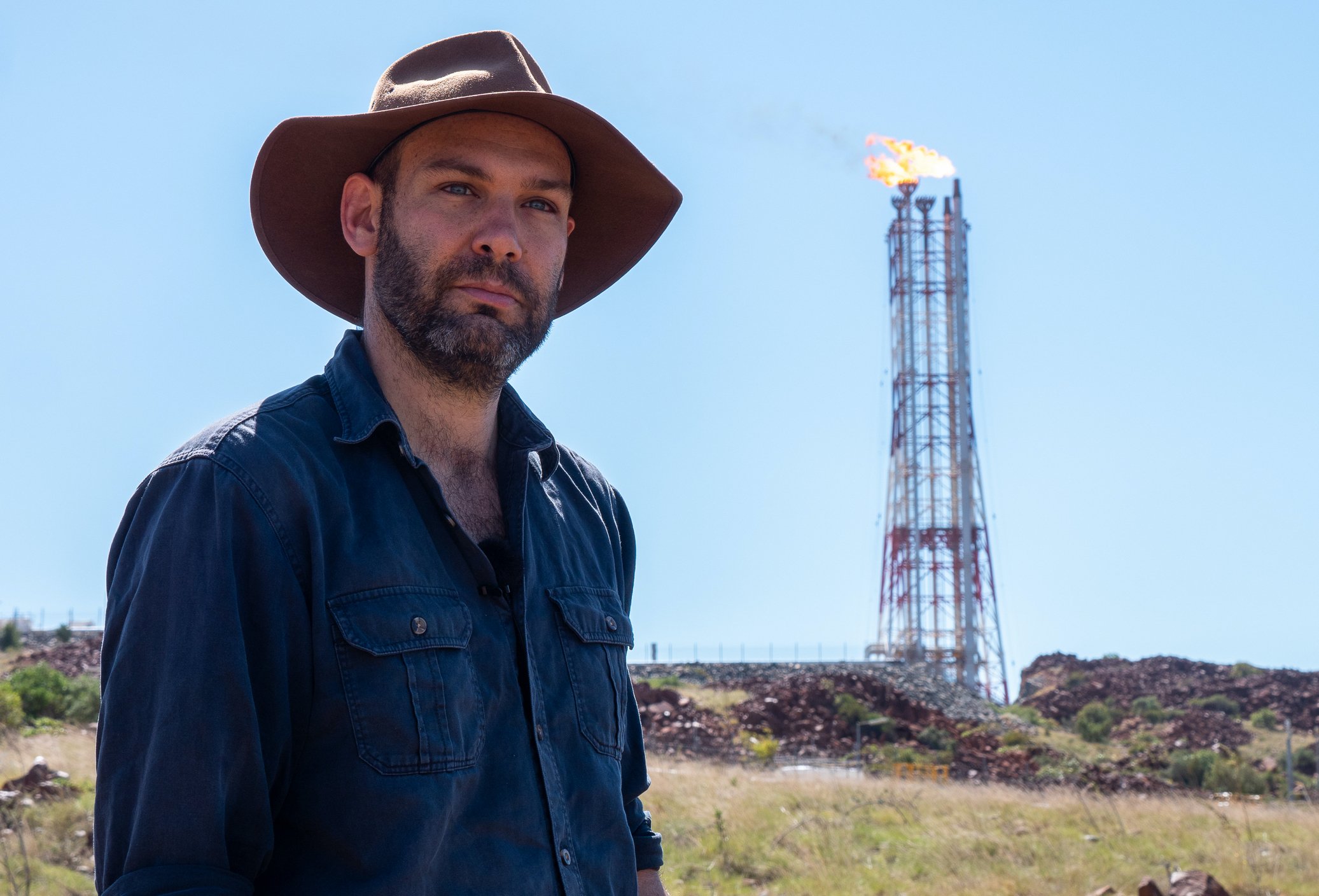 Woodside hid a huge oil spill1 for months2


They tried to abandon 400 tonnes of plastic on the seafloor3


They're trying to get out of paying for a clean up bill of $290M4


They tried to sink5 an 83M long underwater moring, just outside a Marine Park


They forced WA Government6 to abandon emission rules, allowing unlimited pollution
Greenpeace won't stop fighting for our planet
Coal, oil, and gas mining projects are destroying nature and ruining lives. but together we are working to take down Australia's biggest polluters. We have a long history of winning campaigns and won't stop fighting until we have stopped Woodside's toxic gas expansion plans.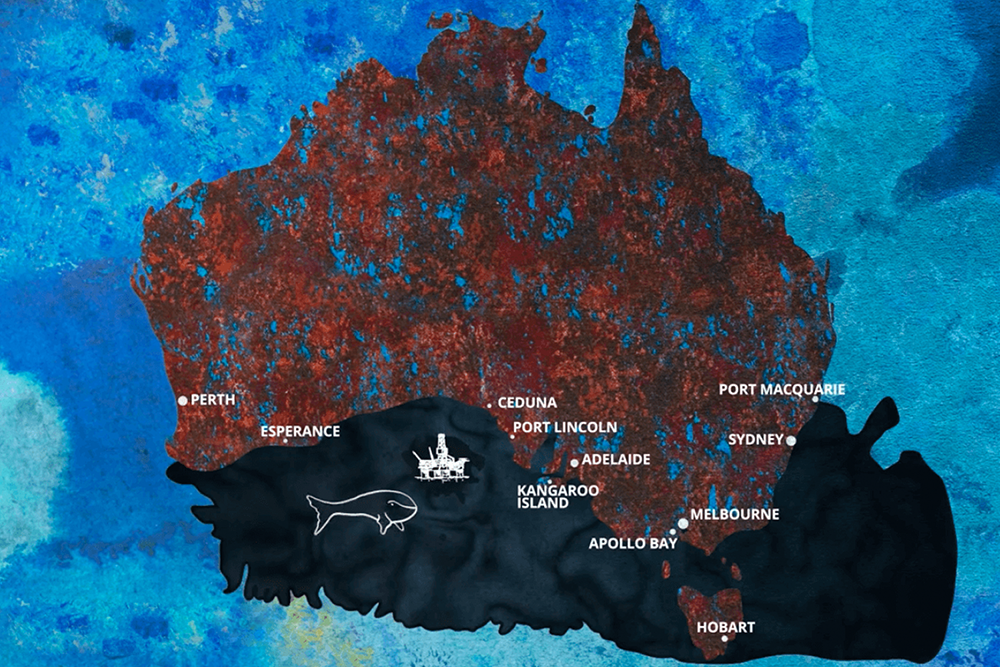 Saved the Bight
In 2020, after a relentless campaign, the Norwegian oil giant Equinor withdrew its plans to drill for oil in the Great Australian Bight. This comes after Chevron and BP also withdrew their plans thanks to the pressure from Greenpeace and local communities.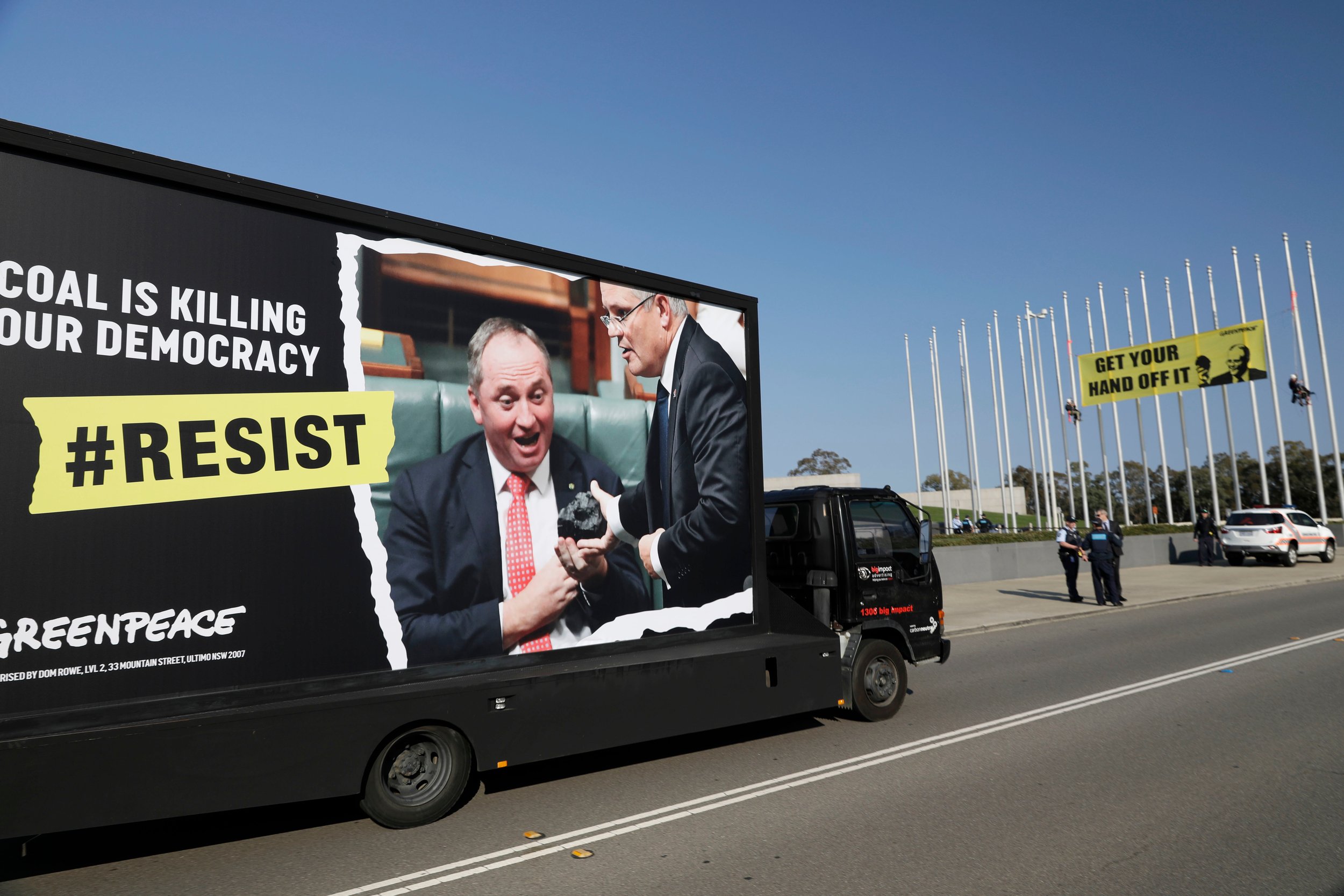 Exposed dirty power
In 2019 we uncovered the federal government's shocking vested interests in the coal industry, which has stifled effective and necessary action to fight climate change.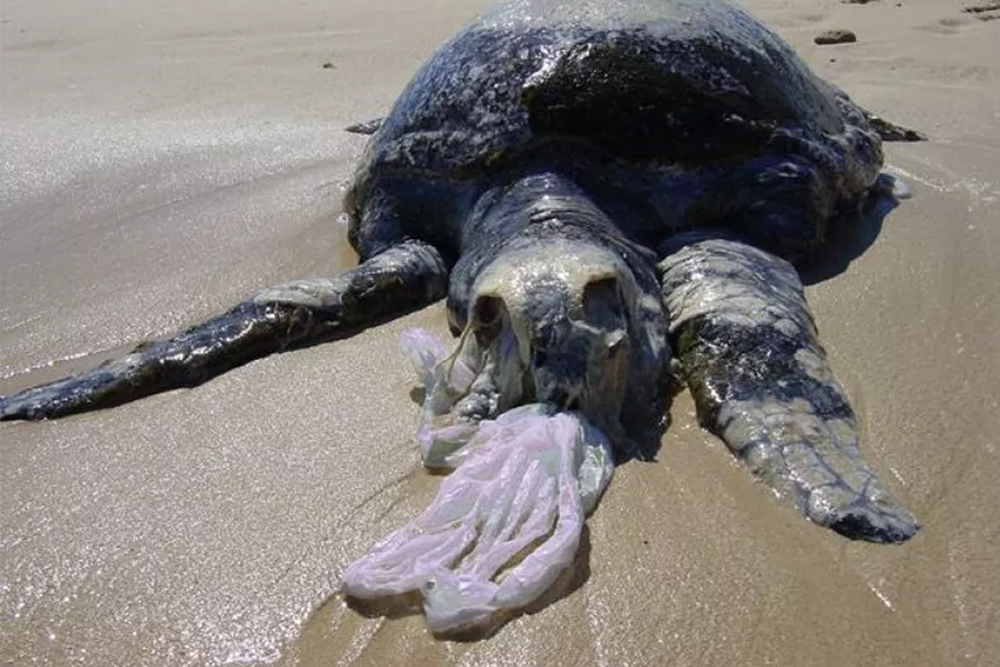 Ended single use plastic bags
In 2018, Australia's two major supermarkets Coles and Woolworths committed to phasing out single-use plastic bags and made further commitments to reducing plastic in their supply chains.
Help Stop Woodside's Burrup Hub
Donations from people like you can fund our expert investigations into the scale of damage that the Burrup Hub would cause.
With your help, Greenpeace can create a loud and public campaign convincing investors, staff, and the general public to put pressure on Woodside to stop the Burrup Hub project from being completed. We will pursue every legal and regulatory avenue possible to stop Woodside's projects.
Renewable energy is already powering the country, there is just no need for new gas.
Together, we can run a powerful campaign to protect whales, turtles, corals, and our climate from Woodside's exploitation so that Australia's environment can be enjoyed by generations to come.
Donating regularly is the most effective way to support our campaign to:
Provide ongoing support for our campaigns to be most effective.
Allow Greenpeace to remain fiercely independent in our investigations.
Ensure we can respond quickly to environmental news and strategic campaign moments to win.
1. https://www.theguardian.com/environment/2017/may/19/woodside-says-it-was-behind-oil-spill-that-regulator-kept-secret
2 https://www.theguardian.com/environment/2017/may/18/australian-oil-well-leaked-into-ocean-for-months-but-incident-kept-secret
3. https://www.boilingcold.com.au/woodside-shouts-abandon-abandonment-for-echo-yodel/
4. https://www.smh.com.au/politics/federal/ticking-time-bombs-minister-slugs-petroleum-industry-with-clean-up-bill-20210629-p5858g.html
5. https://www.boilingcold.com.au/regulator-tells-woodside-to-clean-up-oil-field-and-may-take-legal-action/
6. https://medium.com/lobbywatch/a-week-of-shame-premier-mark-mcgowan-the-epa-wa-and-the-fossil-fuels-lobby-2548b951bf88