Together, we can speak out for our planet.
Your tax deductible donation will help fund our urgent campaigns.
Your tax deductible donation every four weeks will help fund our urgent campaigns.
Greenpeace exists because this fragile earth needs a voice, solutions and change.




Our climate is in crisis. We must act now.

Donate today!




We are 100% funded by our supporters
Greenpeace is an independent campaigning organisation.
We rely entirely on people like you. That's why your donation is so important, it literally powers every campaign we work on.
Can help fund research and investigations to expose the country's biggest polluters

Can help protect endangered species threatened by climate change

Can help pressure our Government to ditch climate-wrecking fossil fuels and make the switch to 100% renewable energy

How will your tax deductible donation help?
Your donation will help Greenpeace investigate, campaign, document and lobby for a sustainable balance between humans and the environment worldwide. With your help we will expose environmental abuses by carrying out non-violent direct actions to raise awareness of our need for protect our oceans, forests, water supplies and our climate. From protecting the Great Barrier Reef to helping Australia transit to 100% of renewable energy, your donation will help create a greener and more peaceful future.
Can corporations donate to Greenpeace?
No! We do not accept donations from corporations, governments or political parties. This ensures that we can fight solely for the benefit of the environment without being held to the interests of any group with vested interests that might try to influence us or threaten to withdraw funding.

This is what makes Greenpeace uncorruptible and a true fighting force in the pursuit of a more green and peaceful world.
Is a regular donation tax deductible?
Yes! Ongoing donations that have been made before the end of the financial year need to be recorded. Even though your financial contribution may go beyond the end of this financial year, you will still be able to claim these tax deductible donations when you lodge your tax return the following year.

Regular donations are critical to our success by helping us create, plan and implement effective long term and strategic campaigns against complex issues like climate change and massive against massive corporations and governments. Join our crew and make a regular donation today!
Amount of money we've accepted from corporations
Number of countries in
which we operate
Number of supporters
worldwide
Support Greenpeace's work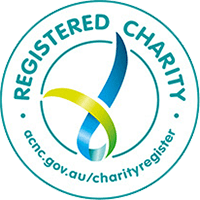 Monday to Friday, 9am to 5pm
Pay by cheque or direct debit.
The Greenpeace Trust is a gift fund listed on the register of Environmental Organisations under the Income Tax Assessment Act 1997 sub section 30.55 (1) item 6.1.1. Donations of $2 or more will be placed in the Greenpeace Australia Pacific trust fund and are tax deductible. ABN 61 002 643 852. You must be 18 or over to donate. You can read our Privacy Policy here.